---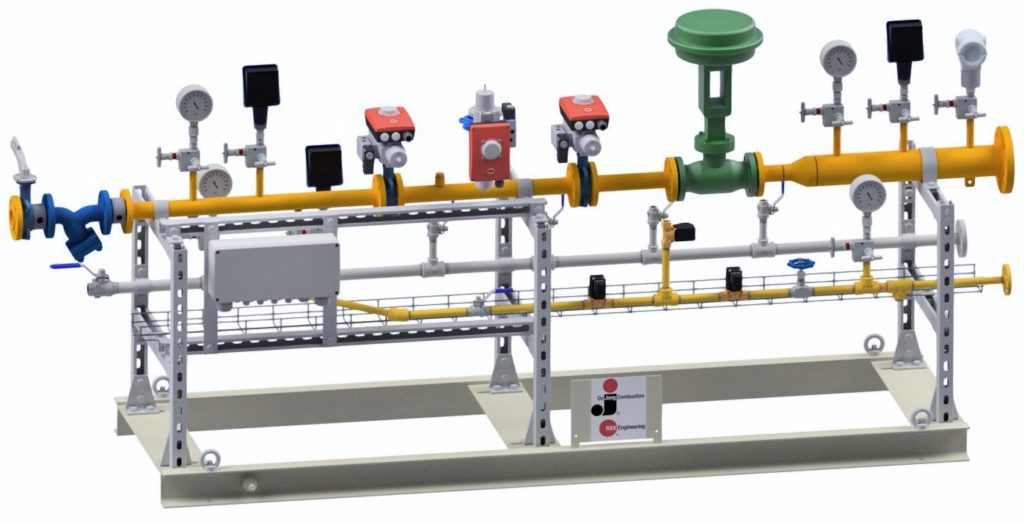 Standard Fuel Skid
In Europe, Asia and, the USA, there is a drive towards small capacity boilers and related burner systems. Further, there is a trend of an ever shorter project execution time.
In response to these market needs DJC/R&V developed a Standard Fuel Skid. Advantages of standardization, e.g. lower cost for engineering, shorter lead time, prevail over the advantages of a tailor-made design for these kind of applications.
A Standard Fuel Skid (SFS) is built up from a limited number of standard sections e.g. flow measurement section, double-block-bleed section, flow control section, spool pieces. A SFS is available according to DIN, and according to ANSI. A SFS follows PED or follows NFPA. The line sizes of a SFS ranges from 1" to 4" (DIN 25 – 100).
Large Burner Systems though, are more complex and as a consequence it requires a different approach. Therefore the SFS concept is only available for certain small capacity burner systems.
Would you like to know if a SFS suits the particular requirements of your application? Or, do you like to learn more about the SFS, please contact our sales team on +31 10 44 69 222.